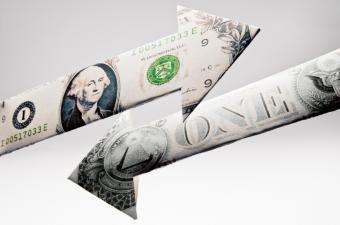 Knowing what your Home is Worth may help you in deciding if now is the time to sell or refinance. Perhaps, you just want to know if your home is appreciating in value or simply holding its value. I can help you with determining what your Home is Worth?
But before I do, let me explain how I determine a value for a home. Let me correct my last statement, I do not determine the value, but rather home buyers determine value.
So what I do is research homes similar to yours within the last 6 months or sooner is better to find out what home buyers paid for homes similar to yours and then adjust the value from there depending on factors directly related to your home.
An online answer to what your Home is Worth is going to be more in the general value range. In order to do a more specific value based on your direct home factors, I would need to visit your home. Home Values are also determined by the current Market Conditions.
Is the current Market Condition a Seller's Market, a Stable Market or is it a Buyer's Market?
Below are some factors that will also determine what your Home is Worth:
Today's competition and the buyer's …other choices
Today's interest rates and financing terms
The buyer's perception of your home's …physical condition
How well the design features & …quality finishes of your home …match the buyer's preferences
The location
Normal marketing time
Below are some factors that do not determine the value as perceived from the Home Buyers point of view:
What you have in it
What you need out of it
What you owe on it
What you want for it
What it appraised for
What your neighbor's house sold …for last year
What the county assessor says it is worth
What it is insured for
Your memories and treasures
The price of similar homes where …you are moving
I hope this gives you some insight on What Your Home is Worth and how that value is determined!
About the author: The above Real Estate information on What Your Home is Worth was provided by Kathy Stoltman. She can be reached by phone/text at 805-746-1793. Kathy offers a wide range of real estate solutions for buyers, sellers and investors, attracting clients who demand excellence—in marketing, negotiations, market knowledge—and a genuine concern for their needs.
Kathy services all of Ventura County beautiful Cities: with an emphasis on Ventura, Oxnard, Camarillo & Ojai. If your home is not on the market and you want to know How Much is My Home Worth? I can help you sell your home, just ask about my "Certified Home Package" that I offer…..takes a lot of the drama out of the transaction!