The Ventura Sycamore Village is located in West Ventura. This is a newer community comprised of Single Family Homes and Condos.
The Condos are located at the entrance of this community, with the Single Family Homes filling in behind.
The builder named the Single Family Homes section "River Trails" and titled the Condo section "Brookhollow".  Today, most call the community simply Sycamore Village.
This Sycamore Village community was built circa 2000-2003 and has matured into a beautiful area to live and quite popular as well.
The Single Family Homes range in size from 1276 sq ft to 1821 sq ft.  
The smaller homes have 2 bedrooms, 2 baths, the larger homes have 3 or 4 bedrooms and 2.5 baths.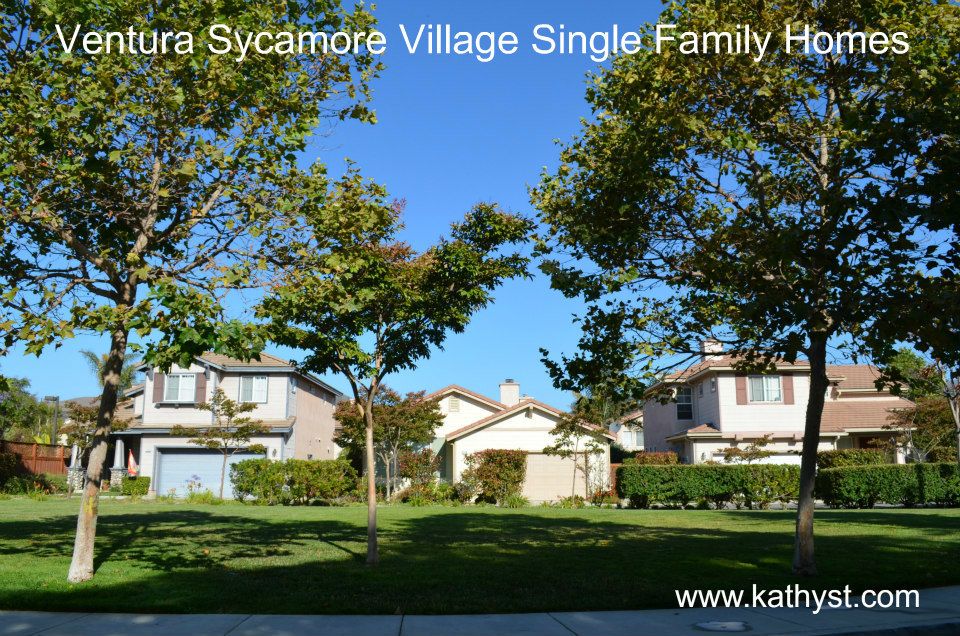 The Section of Single Family Homes in Ventura Sycamore Village has it's own dedicated pool area.
The Sycamore Village Condos range in size from 1065 sq ft to 1421 sq ft. Some are multi level, others are one story, either upper or lower units.
All of the Sycamore Village Condos have attached 2 car garages.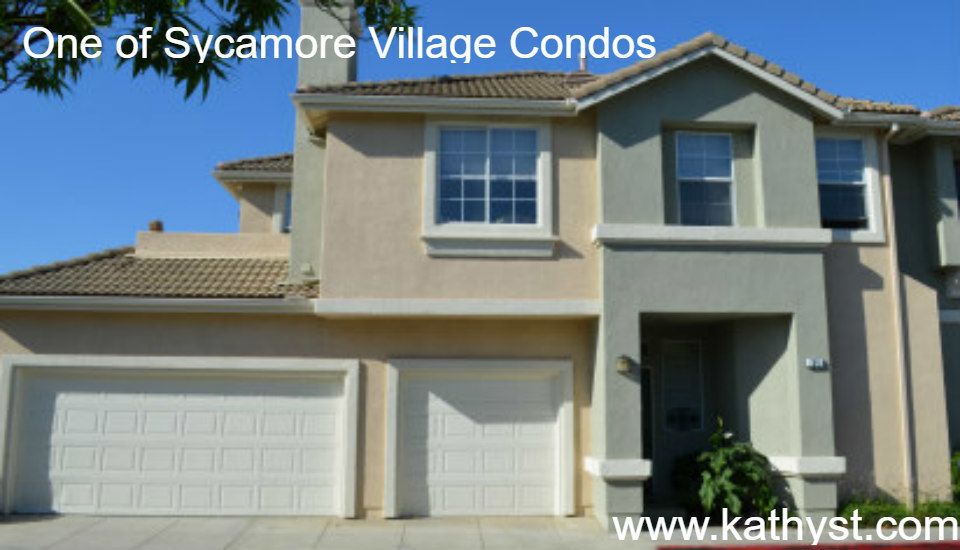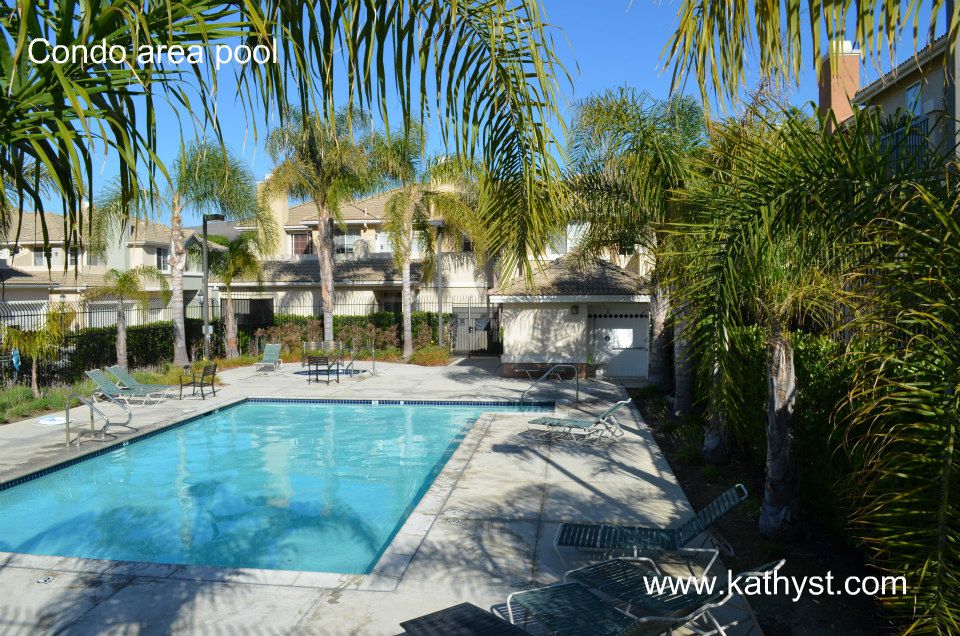 Meandering through Sycamore Village are lovely greenbelt areas. The largest greenbelt area is located in the back of this community adjacent to the Ventura River Trail. This trail takes one to the ocean or up to Foster Park and Ojai. Great path for biking, hiking or walking your dog.
One of the real benefits of living in Sycamore Village is its easy access to the 33 Freeway. The 33 Freeway connects to the 101 Freeway making the commute north to Santa Barbara County a breeze and serves those folks heading south as well to destinations such as Oxnard, Camarillo, Malibu, Los Angeles or beyond.
Another treat is the close proximity to Downtown Ventura which is undergoing such a transformation. So many wonderful unique stores have opened in addition to new restaurants sure to please even the fussiest palate.
I would be remiss if I did not mention the proximity of Ventura Sycamore Village to the Pacific Ocean. Within a few minutes you can be surfing, lounging or taking a walk at the oceanfront.
Sycamore Village is located just far enough from the ocean that the marine layer does not affect it. The sun always seems to shine on this community.
Search Here!
If you see a home or condo that interests you, contact me. There may not be any homes or condos on the market in Sycamore Village from time to time, but I may know of some listings coming up, so keep in contact with me.
Click Here!
Are you wondering if you should sell your Sycamore Village home now and what it might be worth in today's market?
With our current market falling into the category of a Seller's Market, which means you as a Seller will have the upper hand with greater opportunities for price appreciation.  
As the inventory of homes increases, buyers will have more homes to choose from and they won't have to face heavy bidding competition with other buyers because there are enough homes for everyone!  
If you want to sell your Sycamore Home, call me and I can tell you how I'll get your home sold for top dollar and fast!
Remember when the market turns to excess inventory, the price and timeline of selling your home can be affected adversely.
About the author: The above Real Estate information about Ventura Sycamore Village  was provided by Kathy Stoltman.
She can be reached by phone/text at 805-746-1793.  Kathy offers a wide range of real estate solutions for buyers, sellers and investors, attracting clients who demand excellence—in marketing, negotiations, market knowledge—and a genuine concern for their needs.
Kathy services all of Ventura County beautiful Cities: with an emphasis on Ventura, Oxnard, Camarillo and Ojai.
http://youtu.be/7MP_91lCiw0