Inspection Timeframes are negotiable. In CA, by default, in the Residential Purchase Agreement (RPA), this inspection period is 17 days. However, this is a negotiable item, so the timeframe may be different than the default. Whatever the timeframe that has been stated in the CA RPA must be followed.
Once your offer is accepted, escrow will open and the timeframe of the offer will go into effect. The days are counted from one day past the date the offer was accepted.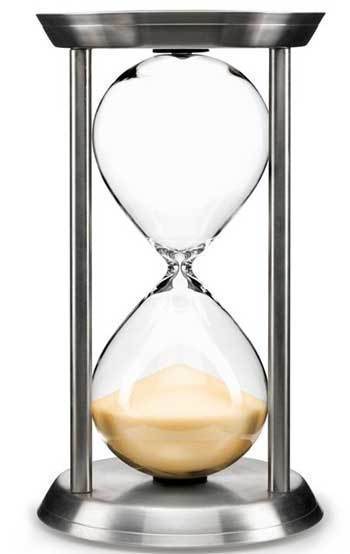 So what should a Buyer do in this Inspection Timeframe? The buyer should immediately schedule a Home Inspection by a qualified Home Inspection Company. If the buyer wants additional inspections, for example, geological inspection, roof inspection, plumbing, lot survey, termite, septic tank and so on, they should schedule these immediately as well.
Time is of the essence with regards to these inspections because the buyer needs to review these inspection reports to see if any repairs are needed. The Buyer may ask the Seller to repair some or all of the items. Seller may or may not agree to do so. If the Seller and Buyer cannot agree about the repairs, the Buyer may pay for the repairs themselves, accept the property as is or cancel the transaction.
This all needs to be done before the Inspection as well as the Contingency Timeframe ends. Once the number of days stated in the CA RPA has past, the Seller will ask the Buyer to remove all Inspection & Contingencies. Once the Buyer removes all Inspection & Contingencies, they cannot back out of the transaction without putting their earnest money at risk.
The buyer will also be working closely with their lender to make sure all the requested documents are to their lender ASAP. The buyer will be asked to remove the loan contingency and the appraisal contingency within the stated timeframe on the CA RPA.
This is also the time when the Buyer will get Seller disclosures which state what the Seller knows about the home. Realtors on both sides will also be giving disclosures to the Buyer for them to review.
All the reports and disclosures stated on the CA RPA must be given to the Buyer within the Inspection & Contingency Timeframe.
I urge all Buyers to be readily available during this Inspection & Contingency Timeframe. I cannot stress enough that time is of the essence. Buying a home is a huge investment and these Inspection & Contingencies Timeframes play a major role in helping you feel confident that the home you are buying is a good one.